BNSF retiree and military veteran experiences flight of a lifetime with his family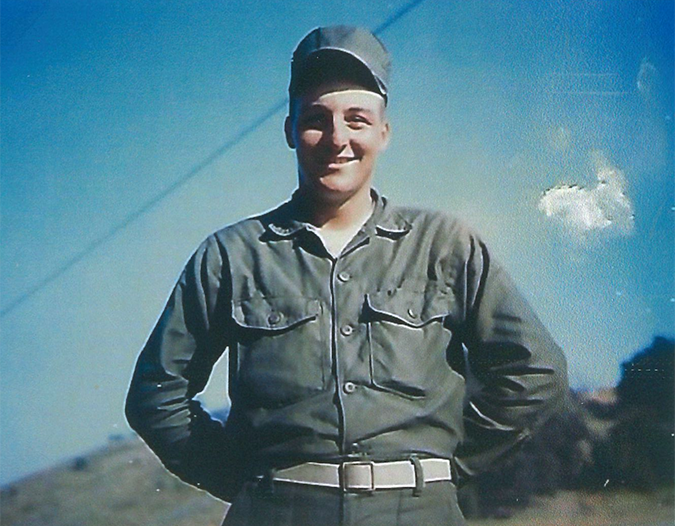 Air travel is nothing new to Rudy Butenas, a Vietnam veteran and BNSF retiree, but the roundtrip flight he took in October was a trip of a lifetime.
A yardmaster in Dilworth, Minnesota, for 20 years before retiring in 2014, Butenas was selected for an honor unlike any other: the Veterans Honor Flight. The non-profit organization takes U.S. military veterans to Washington, D.C., free of charge to visit the memorials built in their honor.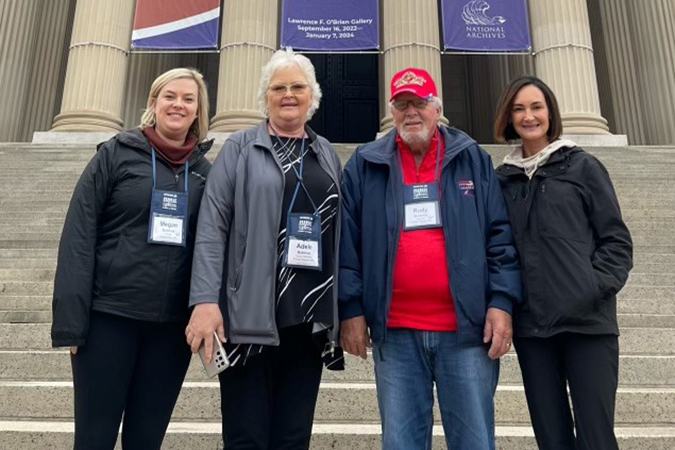 Butenas shared the experience with his wife, Adele, who is also a BNSF retiree, and their two daughters, Megan Butenas and Stacie Thompson, both current BNSF team members.
"Our dad had been very sick a few years ago, and when we knew he was going to come out of his illnesses, we started looking into the Honor Flight," recalled Megan. "With the help of my dad's friend, Stacie, myself and our mom, we gathered the needed information and submitted his application on his behalf. We acted quickly, not only for him as a veteran to be recognized, but because we came close to losing him a couple times and didn't want him to miss this opportunity."
For this Honor Flight, Rudy was part of a group of 94 regional participants; 67 were Vietnam-era vets, 26 were from the Korean era and one soldier was from World War II.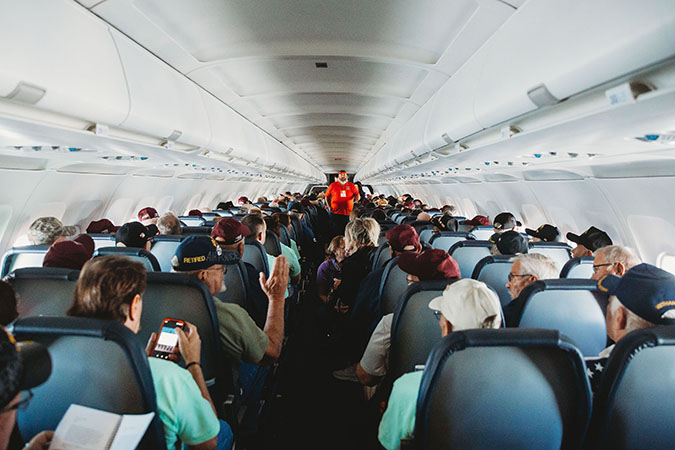 "The best part of the trip was that my wife and two of my daughters got to go with me," said Butenas, who served in Vietnam as a lance corporal in the Marines from 1969 to 1970. He attended basic training at Camp Pendleton, California. After training, he served as a wireman stationed at Red Beach.
"Being able to serve was very important to me," he said. After the Marines, he went into farming, construction, and then joined the railroad.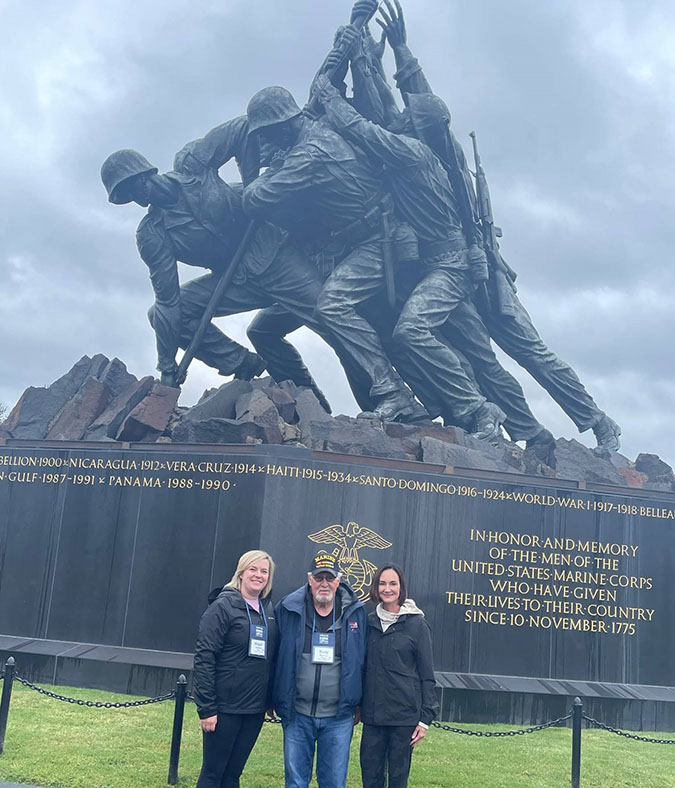 The three-day D.C. visit included stops at historical monuments such as the Lincoln Memorial and the Vietnam, Korean War and World War II memorials.
"It sure was nice what everyone did for us," said Butenas. "We didn't get a welcome when we came home from Vietnam, but when we got off the plane back in Fargo [North Dakota] and walked down the escalator, there were thousands of people there for us, and they were clapping and waving flags. It was very touching."

Knowing that so many people support an organization that pays tributes to veterans like Butenas makes him feel good.
"It's kind of like working for the railroad your whole life, and when you're ready to retire, you reflect on your accomplishments and the impact you had on people," he said. "At my retirement party, every one of the guys that worked for me were there except one, and that was because he was on a train. That's how I knew I did good."
The same could be said about his military experience. There's recognition of a job well done, and that's the focus of this organization.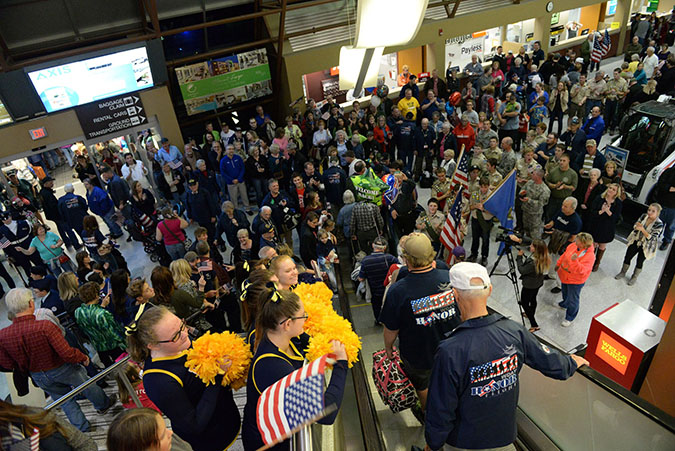 Thompson's favorite memory of the trip happened during a surprising moment for the veterans at a banquet.
"At the end of the dinner, they did a 'mail call' like they used to do when the military members were overseas, and they received letters and cards from many family members and friends," she shared. "They called everybody's name and gave everyone a big packet of thank-you cards and well wishes. It was really emotional and a really cool thing to witness."
Butenas read all his letters that night. "It was pretty touching," he said.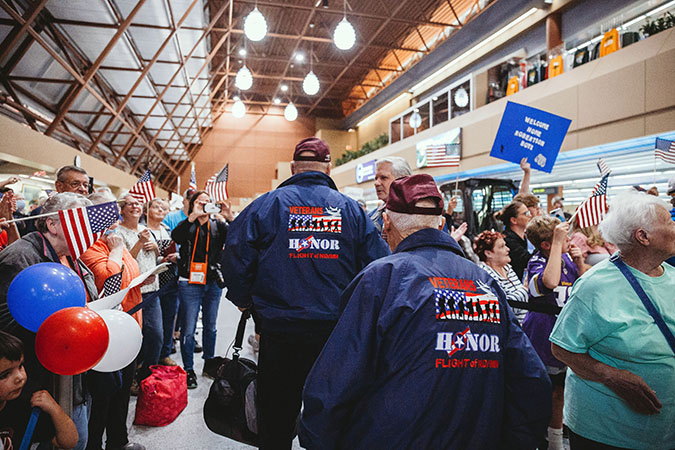 In retirement, Butenas continues to serve our country by participating in his local Veterans of Foreign Wars (VFW) post, where he has been a member for 26 years and commander for a little over a year. "We do as much as we can for the community, a lot of stuff for children, for schools, people in need," he said. "Since 2015, our VFW has donated tens of thousands of dollars to different projects."
Did you know?
For more information on the Veterans Honor Flight of North Dakota-Minnesota, visit the organization's website. The non-profit charters the plane and covers expenses for meals and the hotels. Each veteran also receives a hat, coat and shirt. Communities across North Dakota and Minnesota contribute funds to make the trips happen.